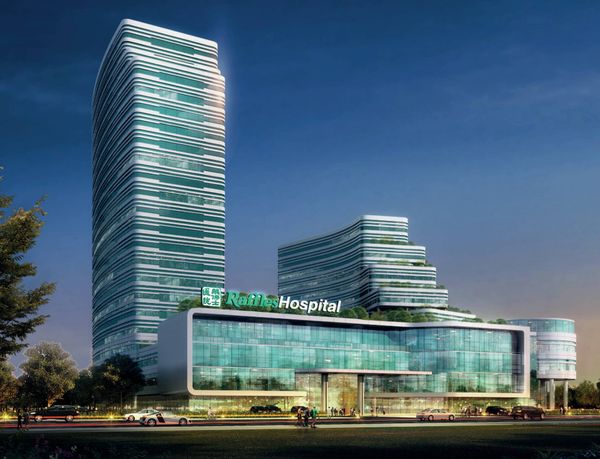 Raffles Hospital, a 700-bed international hospital, has opened its door in Chongqing Liangjiang New Area. The hospital occupies a plot of land of about 28,000 square metres, with a built-up area of over 100,000 square metres. The hospital is part of the ChinaSingapore (Chongqing) Demonstration Initiative on Strategic Connectivity. Our strategic location in Chongqing allows us to provide medical services not just for Chongqing, but also China's southwest region and Central Asia. Raffles Hospital is fully owned by Raffles Medical Group (RMG) – a leading integrated healthcare group in Asia and publicly listed on the Singapore Stock Exchange since 1997. Backed by more than 40 years of delivering quality medical care, the Raffles brand name is trusted and synonymous with excellence. The Group operates over 100 medical facilities across 14 major cities in Asia, including Raffles Hospital in Singapore and Chongqing. We are the first Asian member of the Mayo Clinic Care Network, and we subscribe to the Group Practice Model commonly adopted by world renowned medical institutions. From primary care at its network of Raffles Medical clinics to specialist and tertiary care at Raffles Hospital, the Group prides itself on offering a seamless continuum of care to all its patients. Together with our clinic network in China, the opening of Raffles Hospital allows us to bring this seamless continuum of care to our patients in China.
Facilities

Raffles Hospital offers 24-hour ambulatory service, health screening and specialist services in various areas including Internal Medicine, Surgery, Orthopaedics, Obstetrics and Gynaecology, Paediatrics, ENT, Eye, Skin & Aesthetics, Dentistry and Oncology. We will also have the full range of facilities including inpatient wards / suites, day surgery, operating theatres, adult and neonatal intensive care units, imaging centre and clinical laboratory. At Raffles, our specialist services are organised into one-stop clinics for your convenience, providing you access to the full range of services.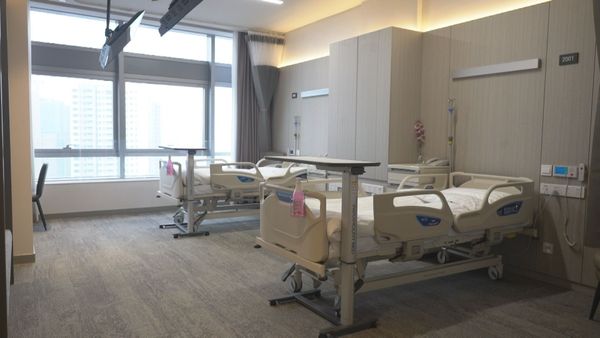 Health Screeners
Health Screeners is a one-stop executive health screening clinic. It offers a comprehensive range of health screening packages for various groups to identify risk factors and detect early illnesses. You can also enquire about customising packages to meet your needs.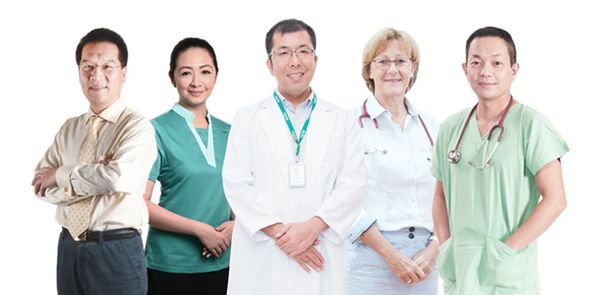 Clinics that are open during the trial operation stage include internal medicine, surgery, obstetrics & gynaecology and paediatrics. Other outpatient clinics will be opened in phases:

Internal Medicine Clinic
Surgery Clinic
Orthopaedic Clinic
Obstetrics and Gynaecology Clinic
Maternity Home
Paediatric Clinic
ENT Clinic
Eye Clinic
Skin & Aesthetics Clinic
Dental Clinic
Cancer Clinic
Breast Clinic
Chinese Medicine Clinic
Counselling Clinic
Endocrine Clinic
Dialysis Clinic
Fertility Clinic
Heart Clinic
Neuroscience Clinic
Rehabilitation Clinic
Urology Clinic
Vascular Intervention Clinic
CONTACT DETAILS:
Address: No.2 Huashan Middle Road, Yubei District, Chongqing
Phone number: +86 23 86006999

Email: enquiries@raffleshospital.com
Website: https://www.rafflesmedicalgroup.com/raffles-hospital-china